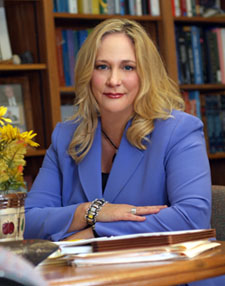 Kim Renee Dunbar Describes How a Breakthrough from Newcastle and Durham Universities Can Improve Drug Development
In the pursuit of improved medicine, Kim Renee Dunbar explains how discoveries from Newcastle and Durham Universities will have a significant impact now and in the future.
Esteemed chemist and professor Kim Renee Dunbar of TAMU regularly reports on breakthroughs in science that have major benefits for society. Here, she tells how scientists from Newcastle and Durham Universities developed a way to grow crystals of organic soluble molecules out of nanoscale droplets, and how this can mean an acceleration in drug development.
"The key to the success of the scientists and researchers of the breakthrough is using inert oils to control evaporative solvent loss, which allows them to grow tiny crystals from nanoscale droplets," says Kim Renee Dunbar. "The team is assembled from Newcastle and Durham Universities, and they collaborated with SPT Labtech to spearhead these discoveries. In their work, the team was able to crystalize soluble molecules with extremely small amounts of analyte, a first for the scientific community."
Kim Renee Dunbar says that while this overarching process of crystallization is used today worldwide, the amount of analyte required has never been so small. This opens up the possibility for improved drug creation. The groundbreaking method, called Encapsulated Nanodroplet Crystallisation (ENaCt), allows scientists to set up hundreds of crystallisation experiments in a matter of minutes, vastly expediting the creation process.
The research was headed by Dr. Hall and Dr. Probert of Newcastle University who published their discovery in the journal Chem. Their work allows developers of medicine to access high-quality crystals, one of the most basic steps in the process of drug creation, using very small amounts of analyte.
"The nanoscale crystallisation technique developed by Dr. Hall and Dr. Probery has a tremendous impact on science, especially on the molecular sciences," says Kim Renee Dunbar. "On a fundamental level, we will now be able to harness the power of a detailed characterisation of new molecules through X-ray crystallography. On the pharmaceutical level, these new techniques will help us develop novel drugs extremely fast since we now have quick access to characterised crystalline forms of new active ingredients."
Being able to screen organic soluble molecules on the level of micrograms provides needed insight for academic research as well as pharmaceutical drug development and validation. Dr. Probert and Dr. Hall, as well as Kim Renee Dunbar, believe this breakthrough approach to crystallization can change science permanently for the better: along with enhanced drug discovery and development, it sheds light on our general understanding of the crystalline solid state.